GMI Social Trading Edge
Follow Master Traders and instantly copy their trades on our in-house social trading platform.
Start copy trading
How Social Trading Edge Works
You can use our proprietary GMI Social Trading Edge platform to leverage the expertise of Master Traders by directly copying their successful trades and strategies. Choose which master trader you want to follow based on their historical performance and enjoy full control over which trades you want to copy. Browse the leaderboard below to select which ones you want to follow.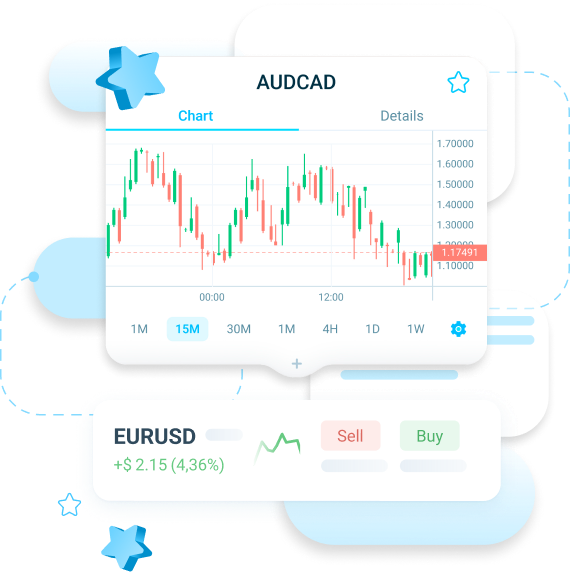 Master Traders
Our global community of traders and investors gives you the choice of a wide range of experienced 'Master Traders'.
Copy and Control
Discover top trading strategies at your fingertips in real-time. You'll be able to copy a master with complete control anytime, anywhere, as an 'Investor'.
Share Profits
You will share a percentage of your profits, which you and your Master Trader will agree to in advance, in return for their successful and profitable trading ideas.
Why Copy trade with GMI?
Investing for Everyone
Beginner to advanced traders alike can benefit from following the sophisticated trading strategies of Master Traders using GMI Social Trading Edge.
Simple to Use
GMI Social Trading Edge has a very intuitive interface that allows for super easy ways to review and follow the results of Master Traders.
Complete Control
To help keep you at ease, you'll have a clear and transparent real-time monitoring of the Master Trader's performances, which will allow you to safely decide when to start and stop following their trades.
One-Click
Instantly copy your chosen Master's trades and cleverly diversify your portfolio to help mitigate some of your exposure to trading risk, all in one click.
Ultra-Low Barrier to Entry
Benefit from our exceptionally low $500 minimum deposit to join the GMI Social Trading Community.
100% Control of Your Money
You'll always have full account management rights, and our friendly, dedicated online customer support team is here to help you 24/5.
Just two simple steps and you'll have your own account:
1. Click Open New Account in the Accounts tab.
2. Choose the Investor Real Account type, and complete the required fields.
You're in! Start Copy Trading!